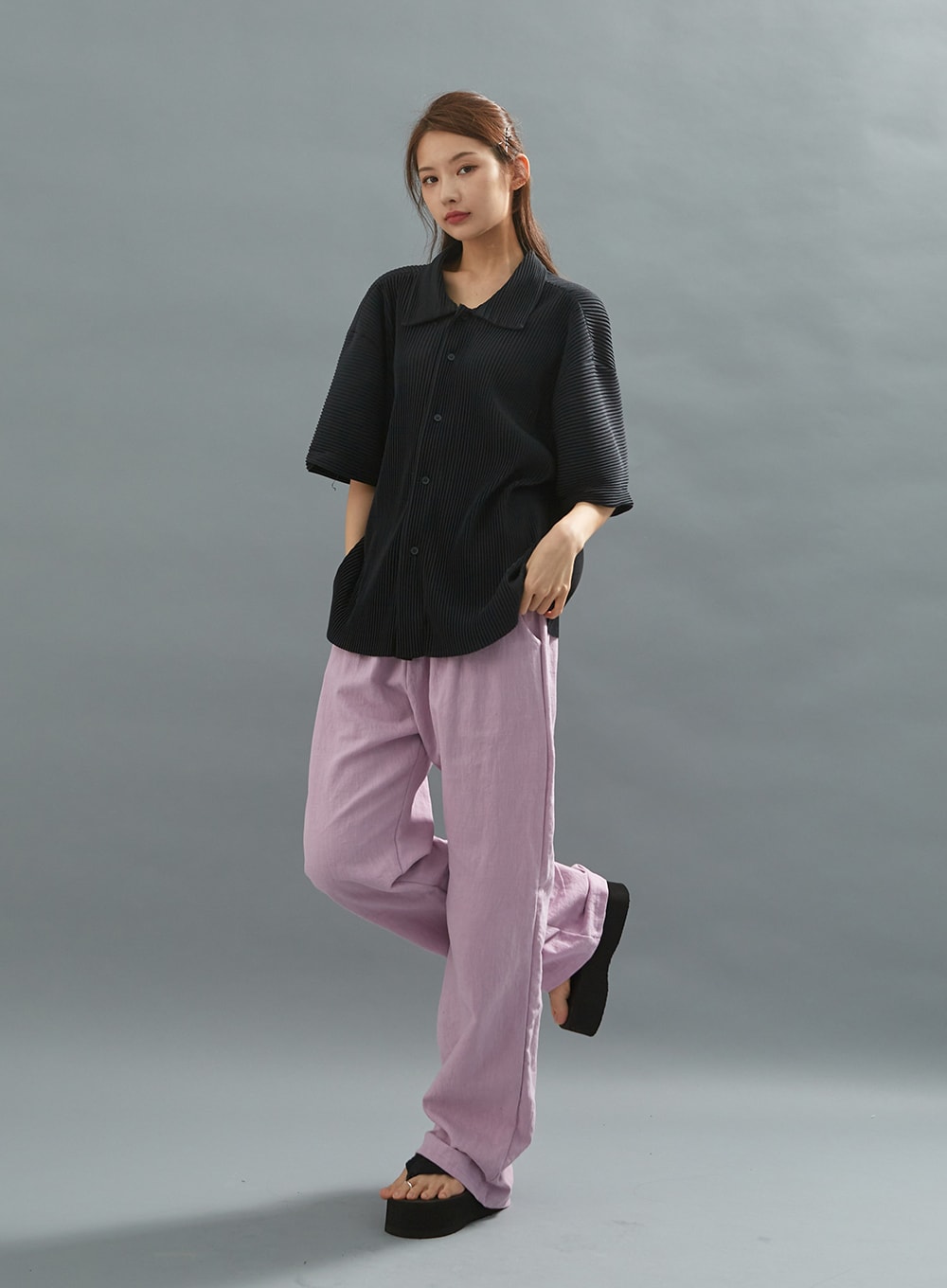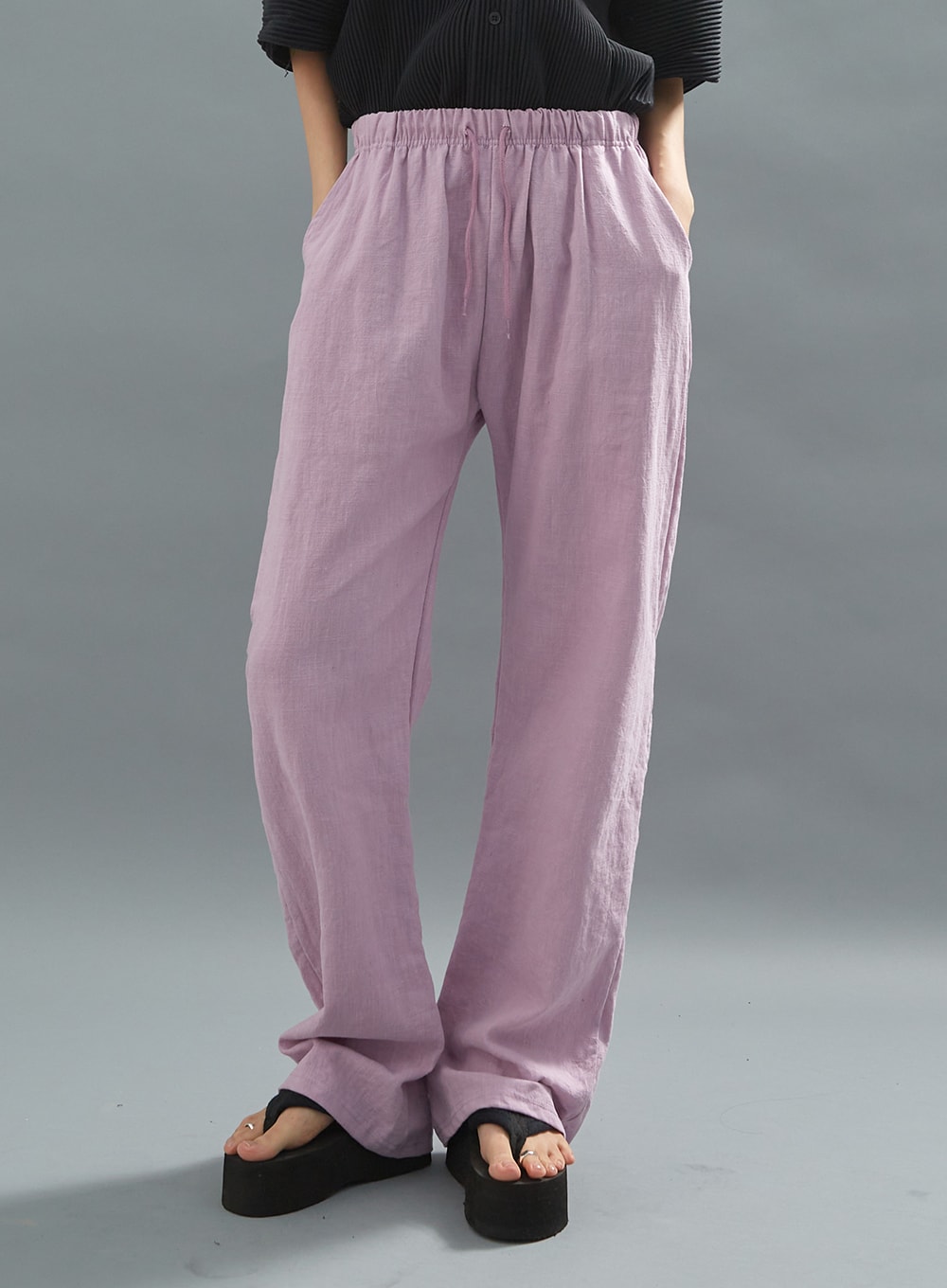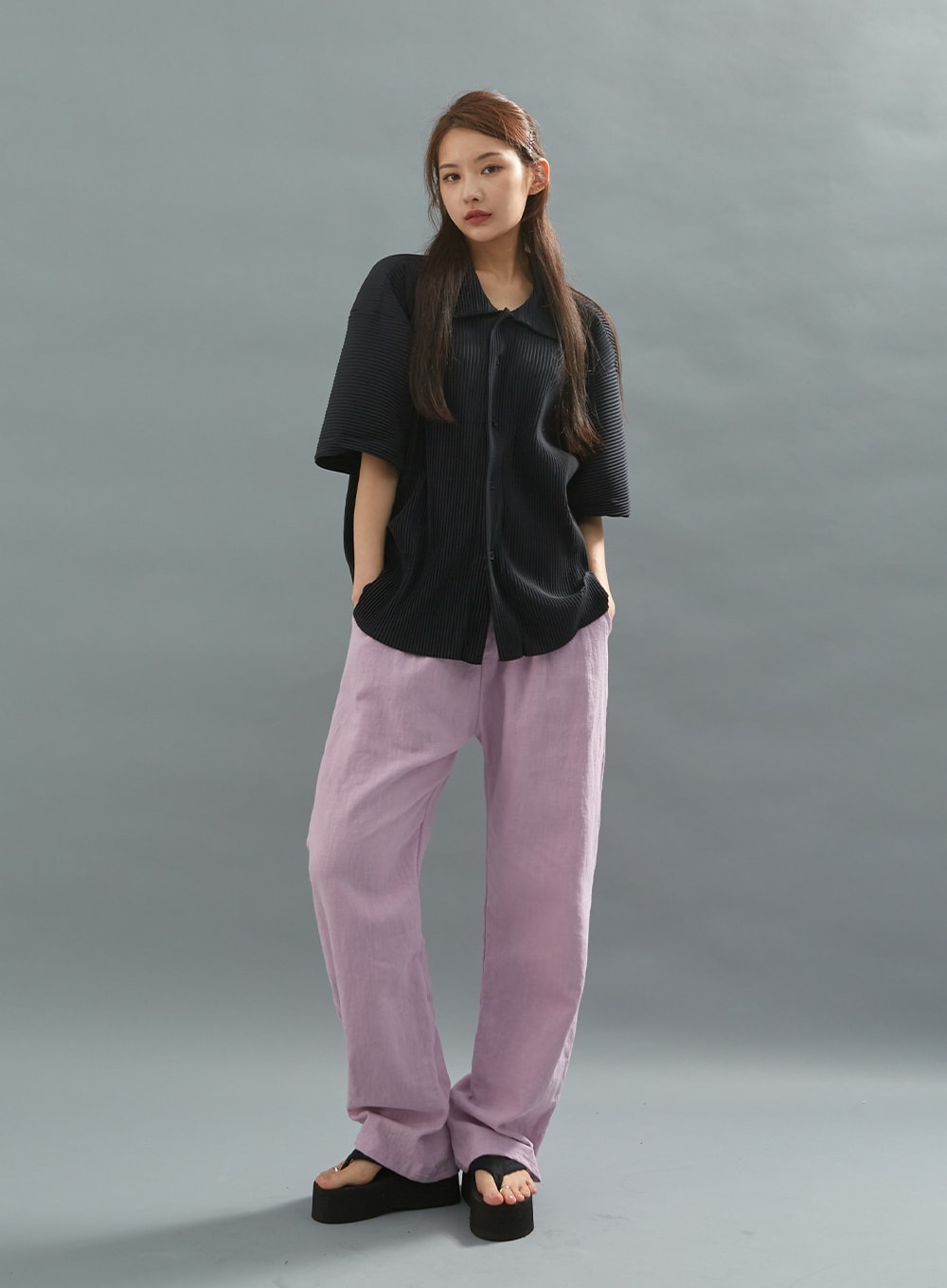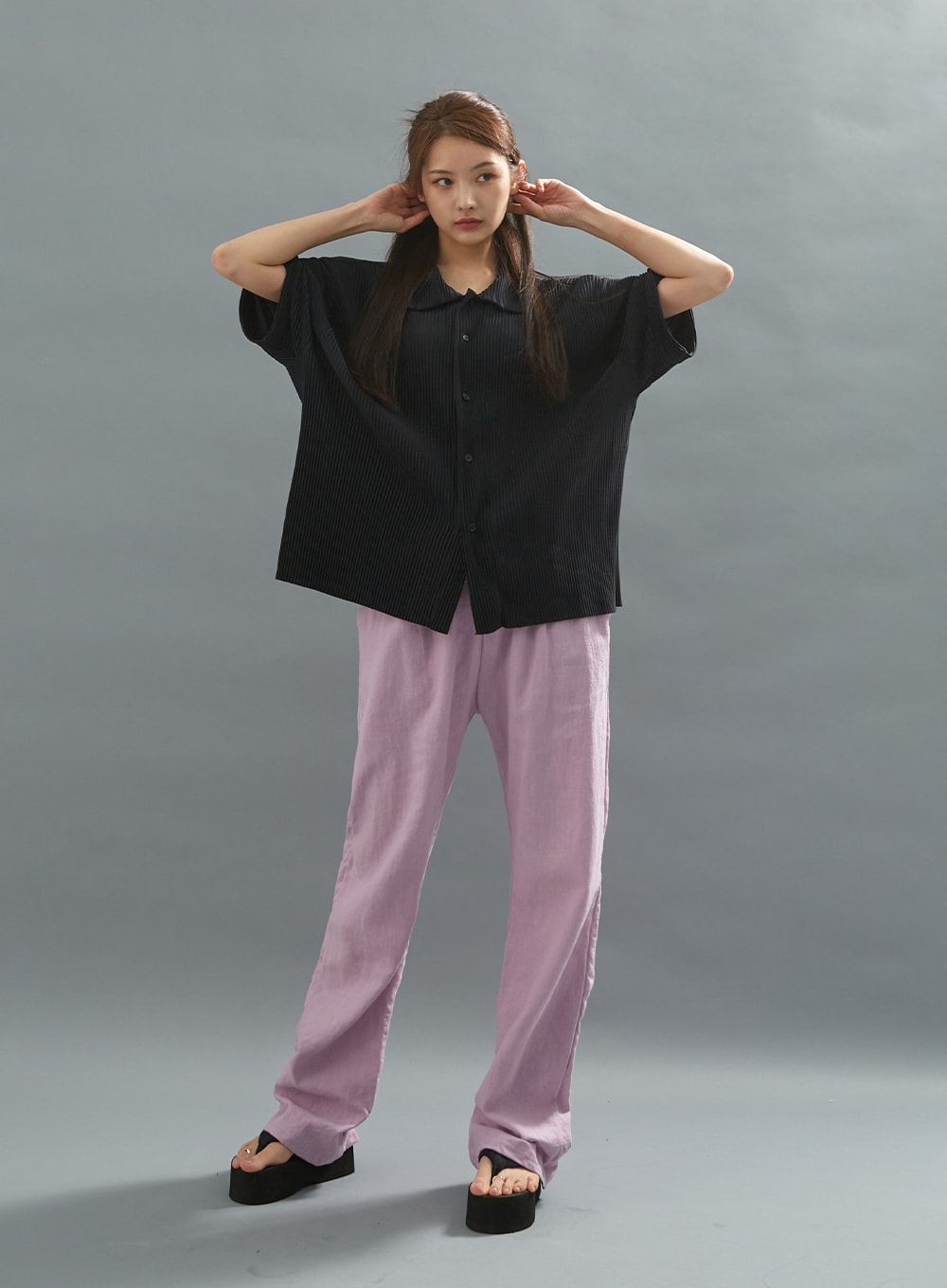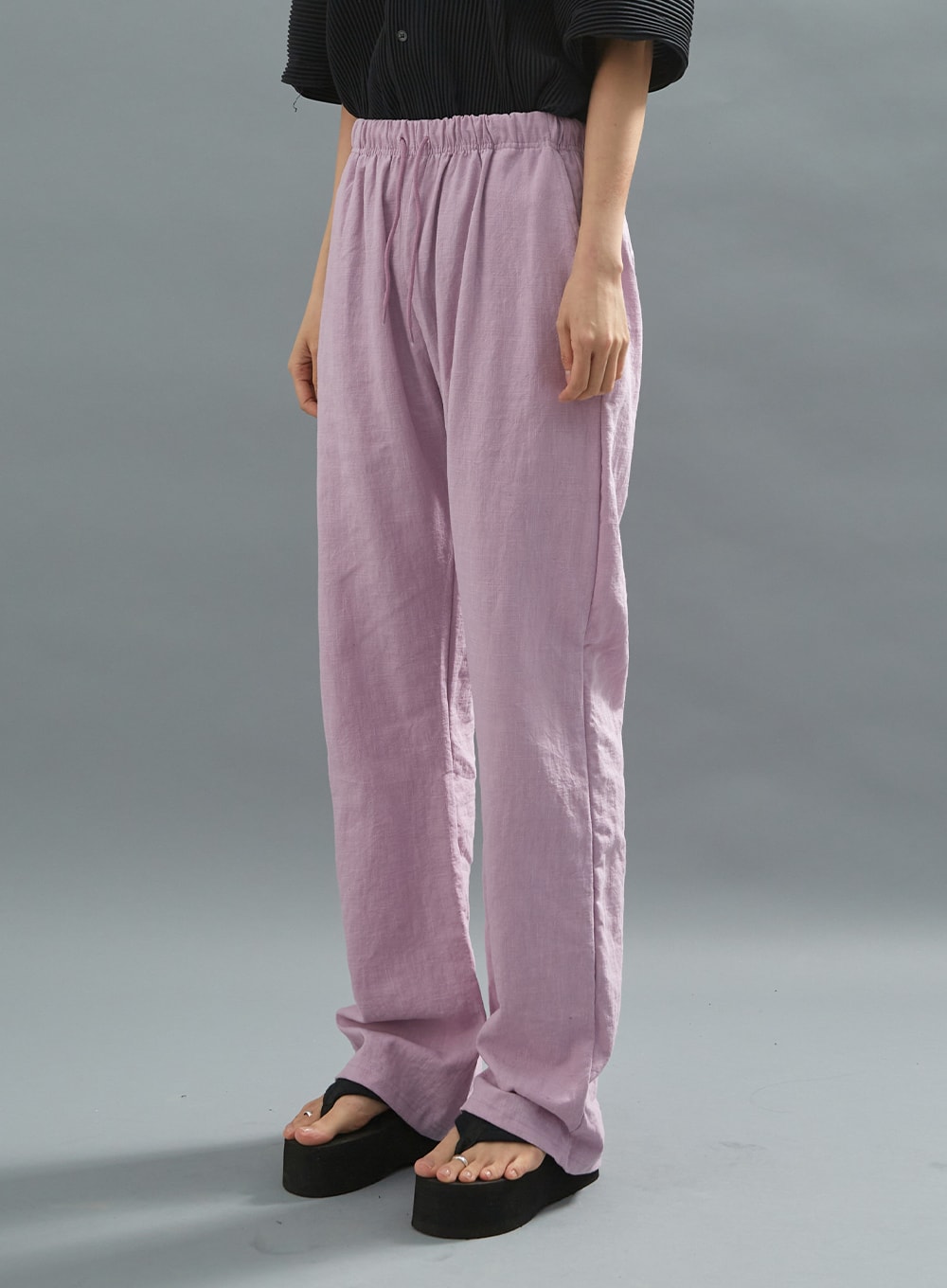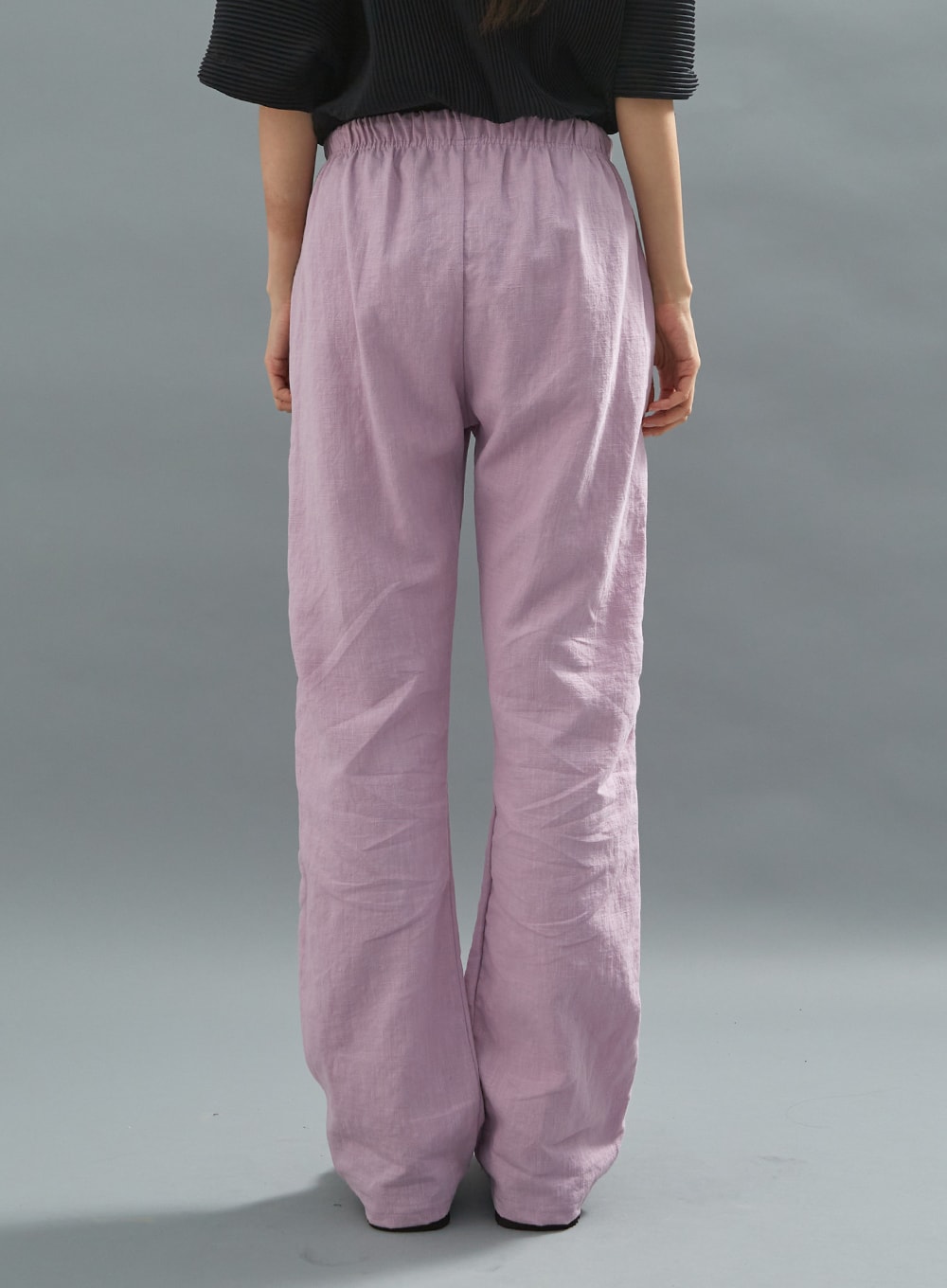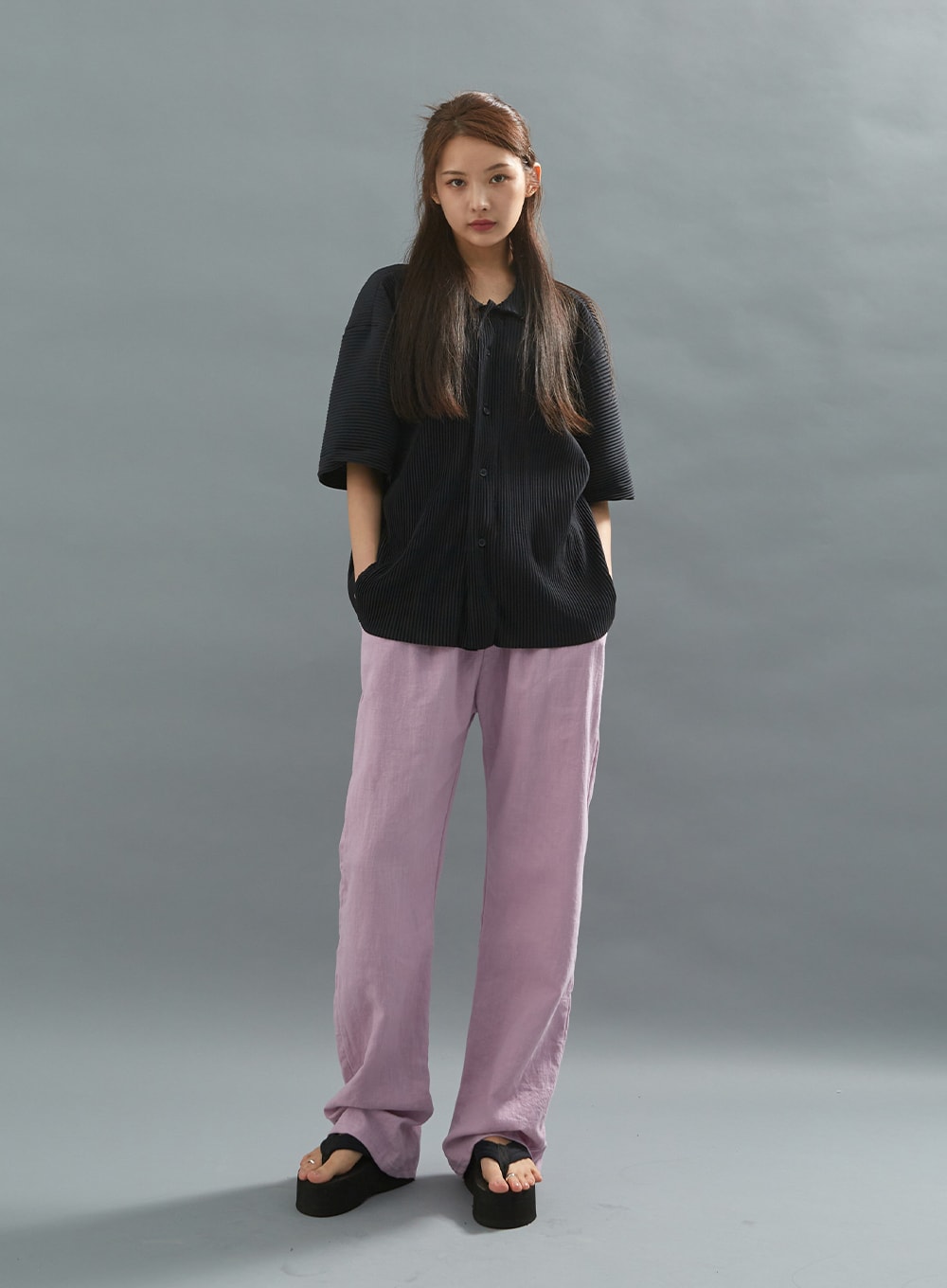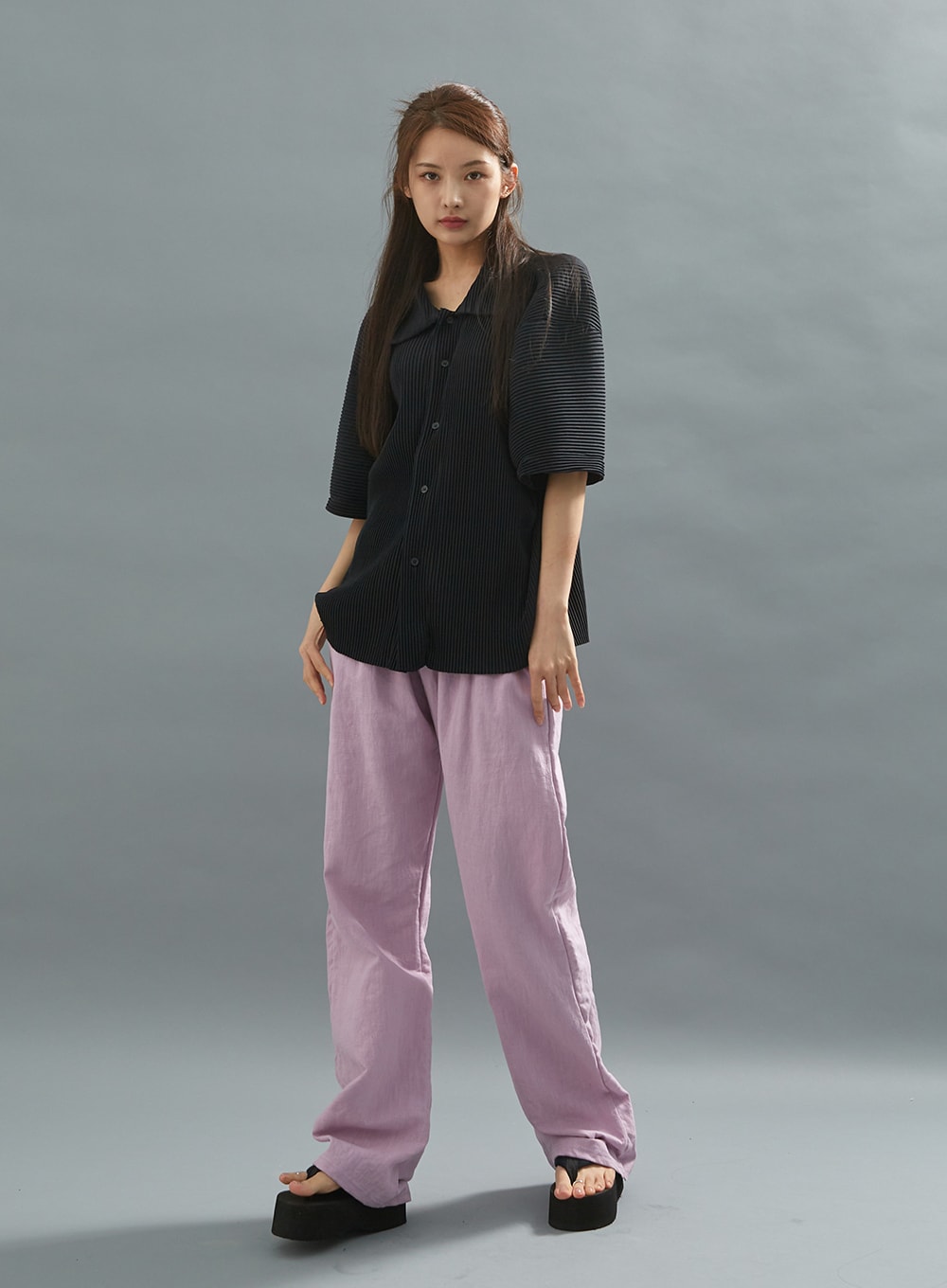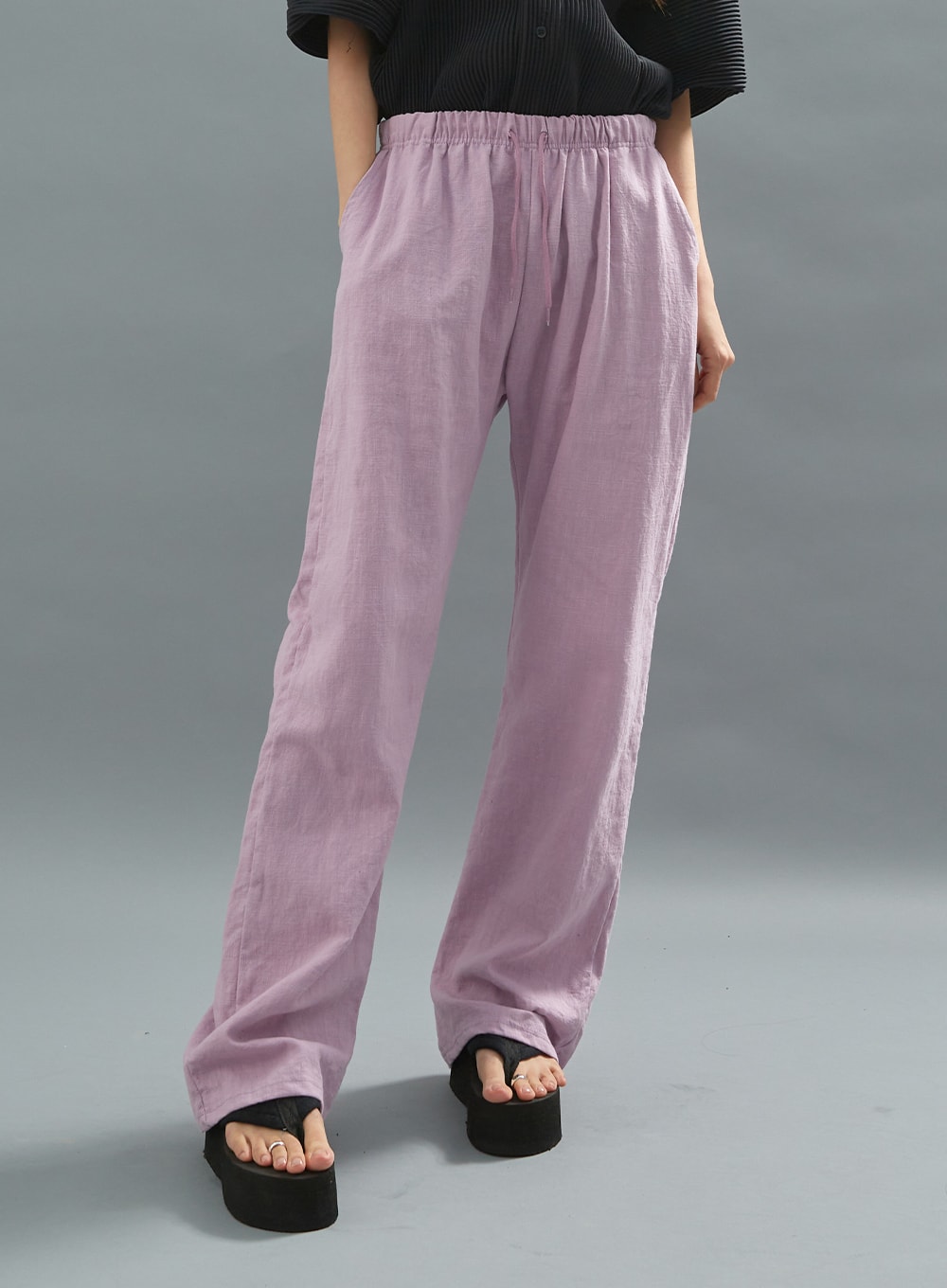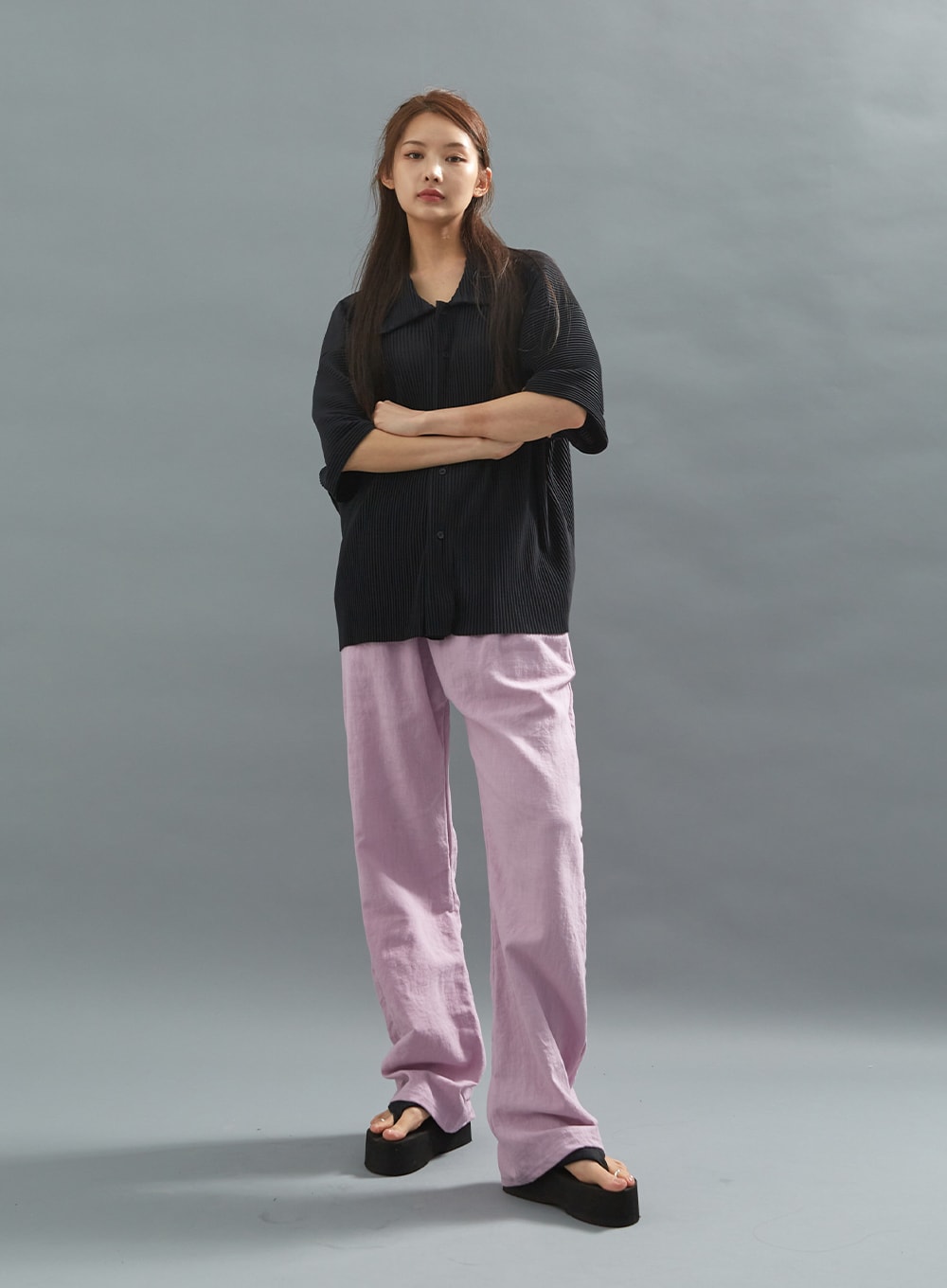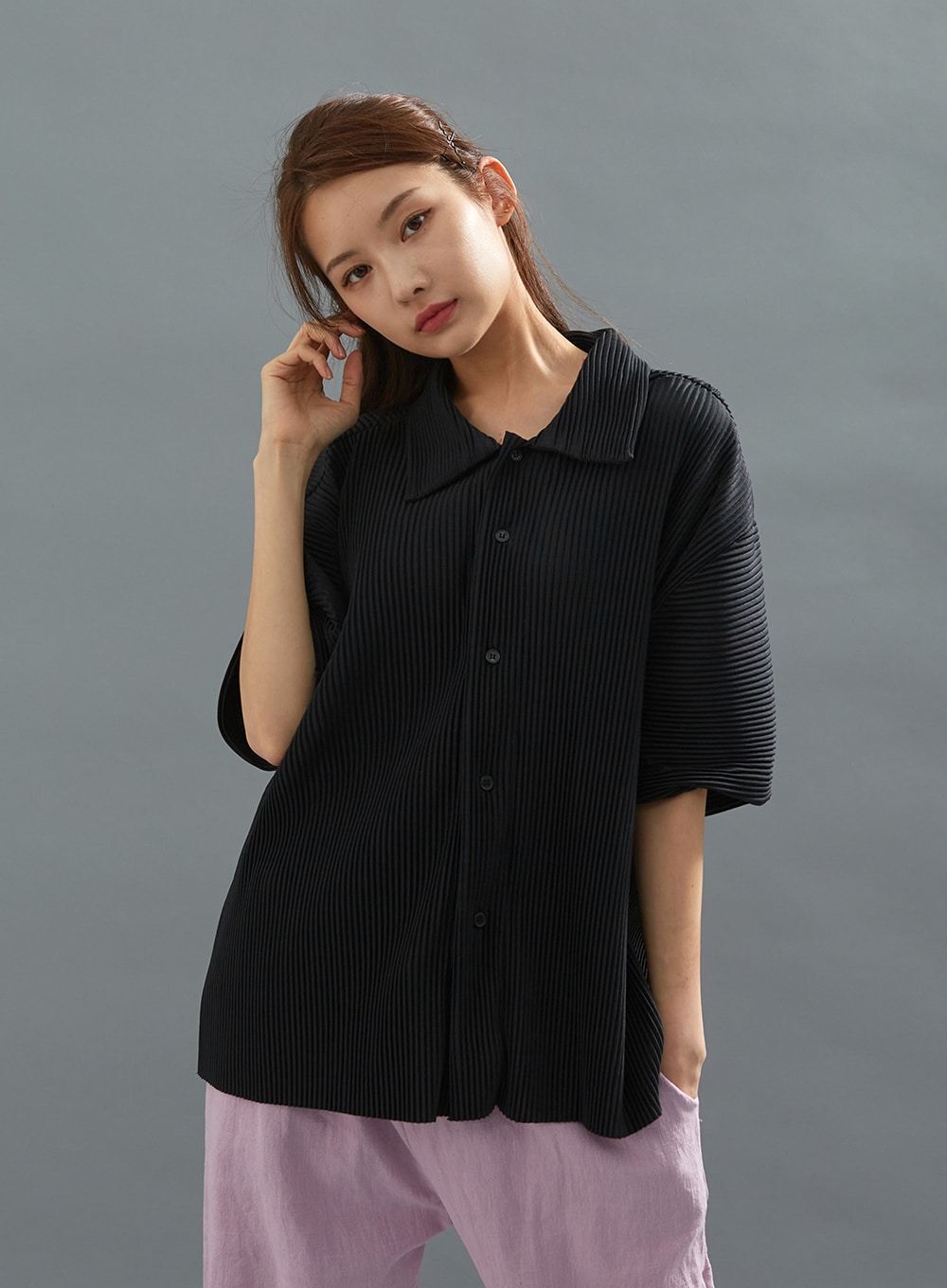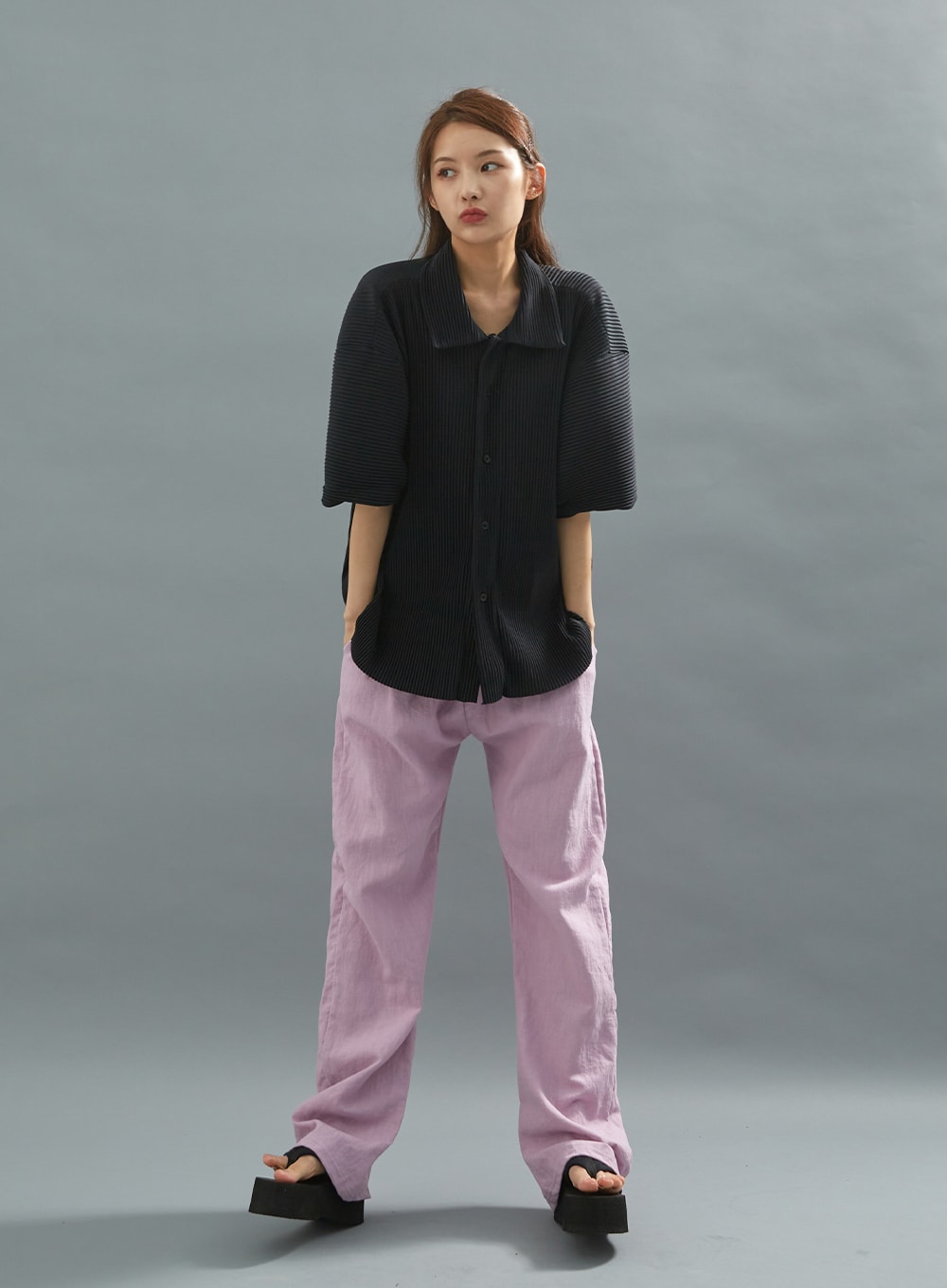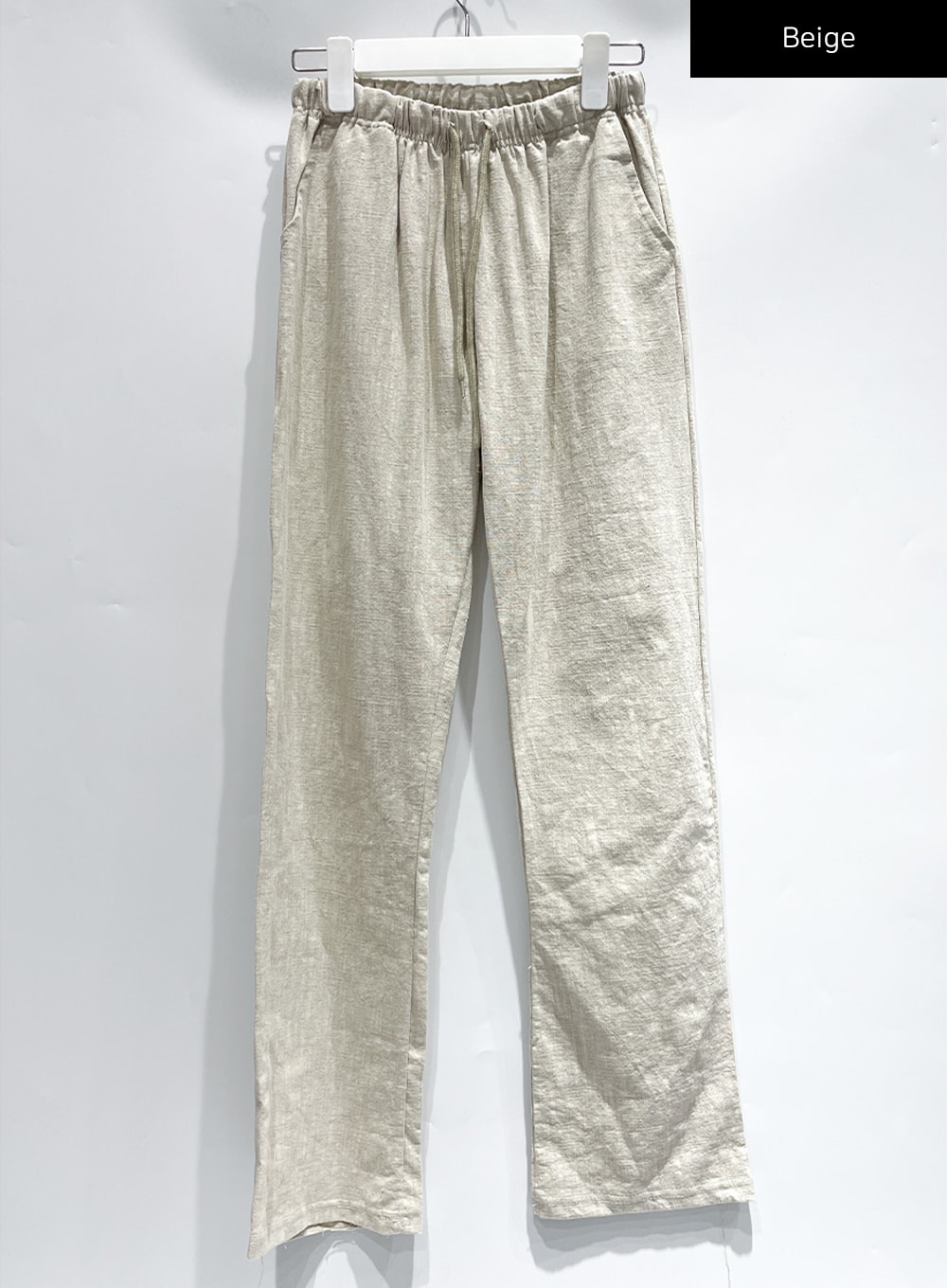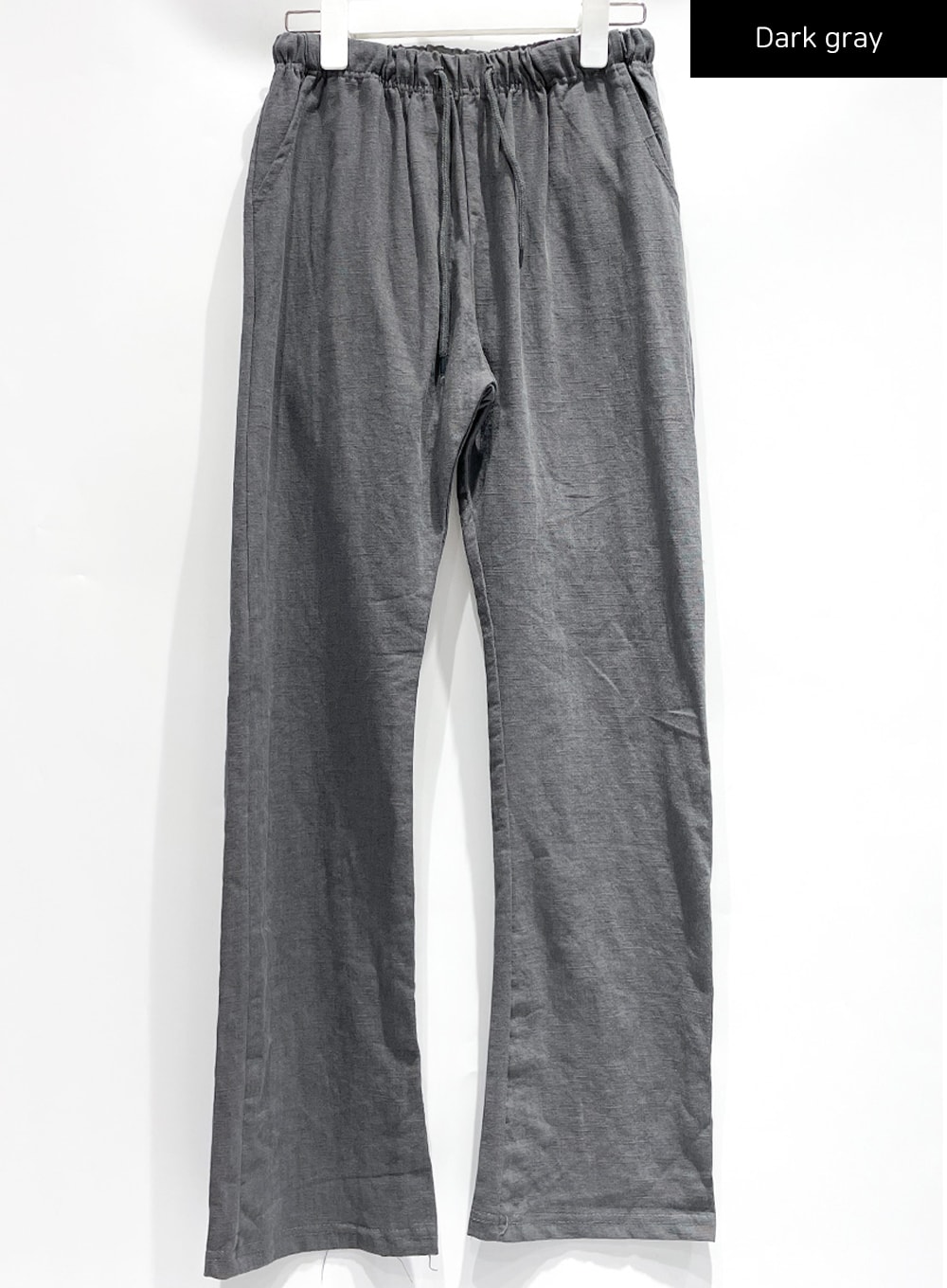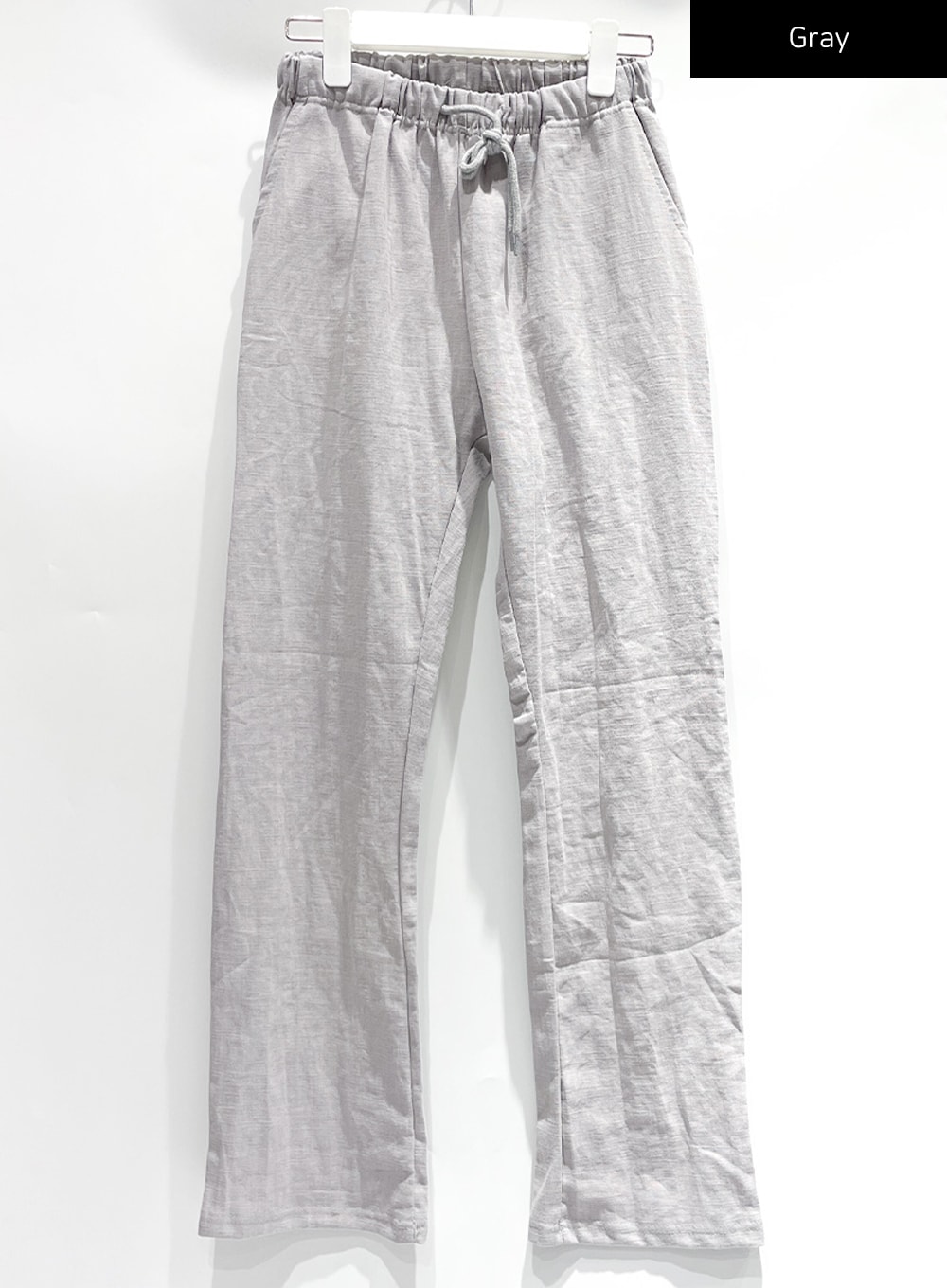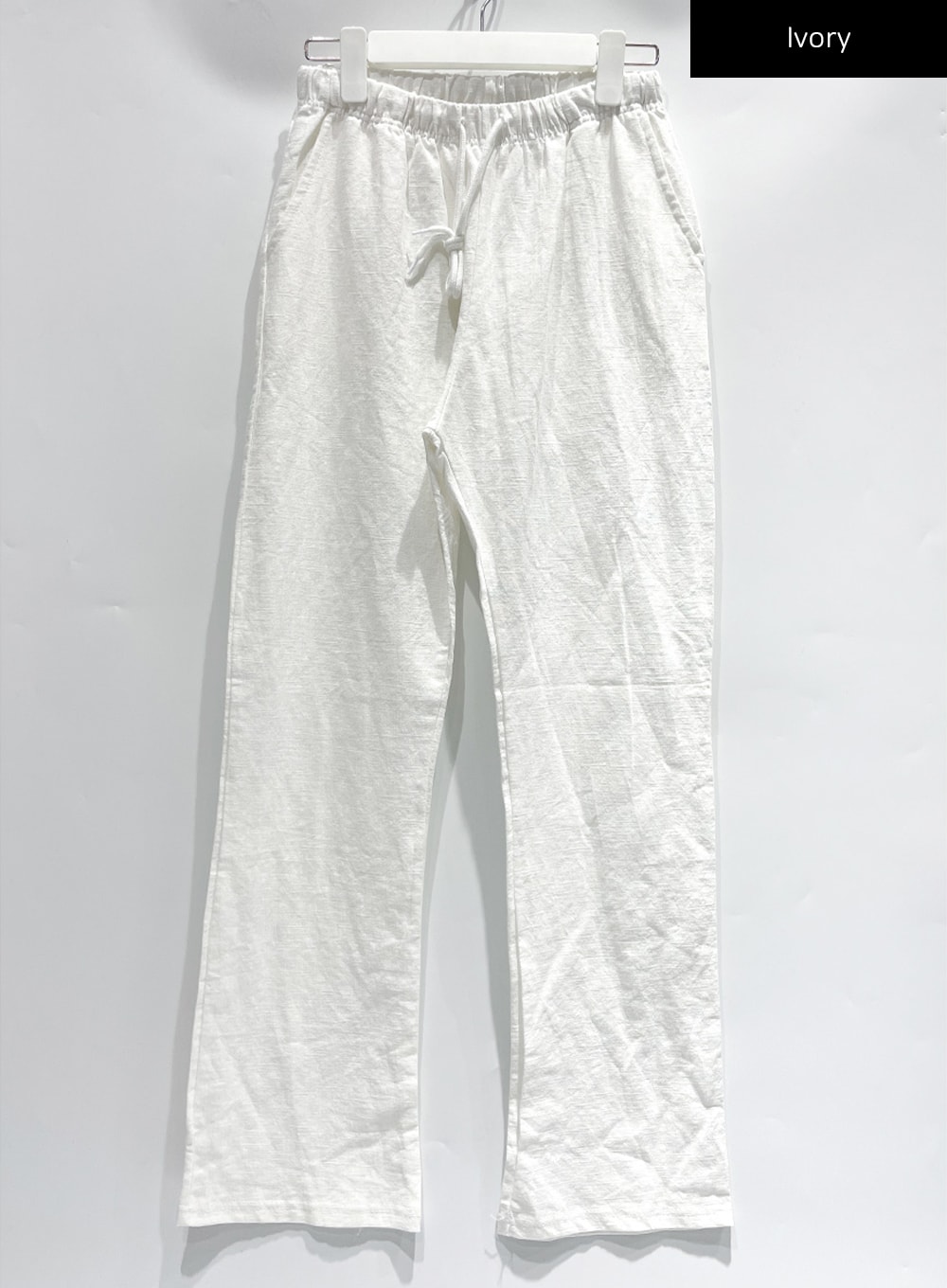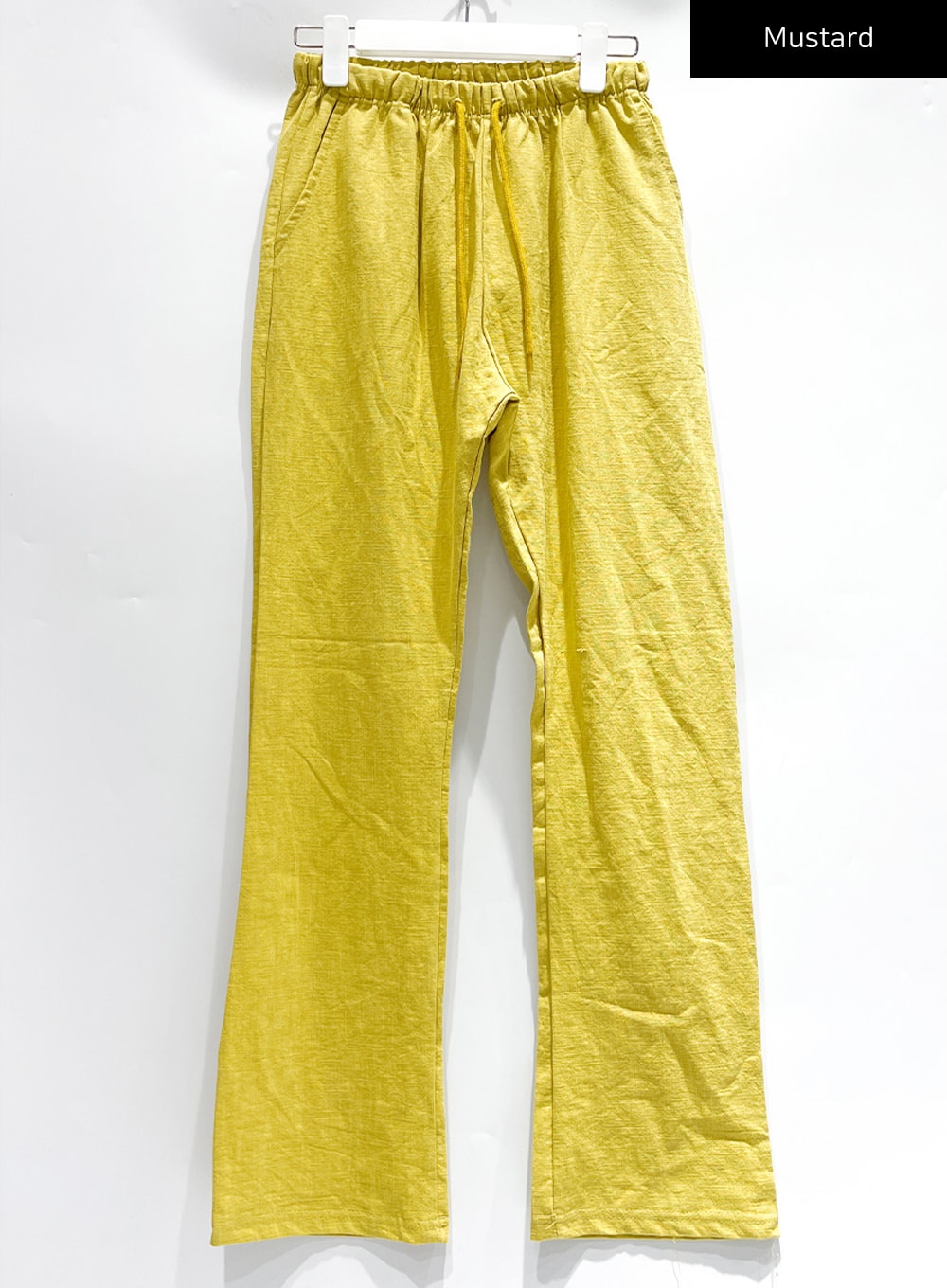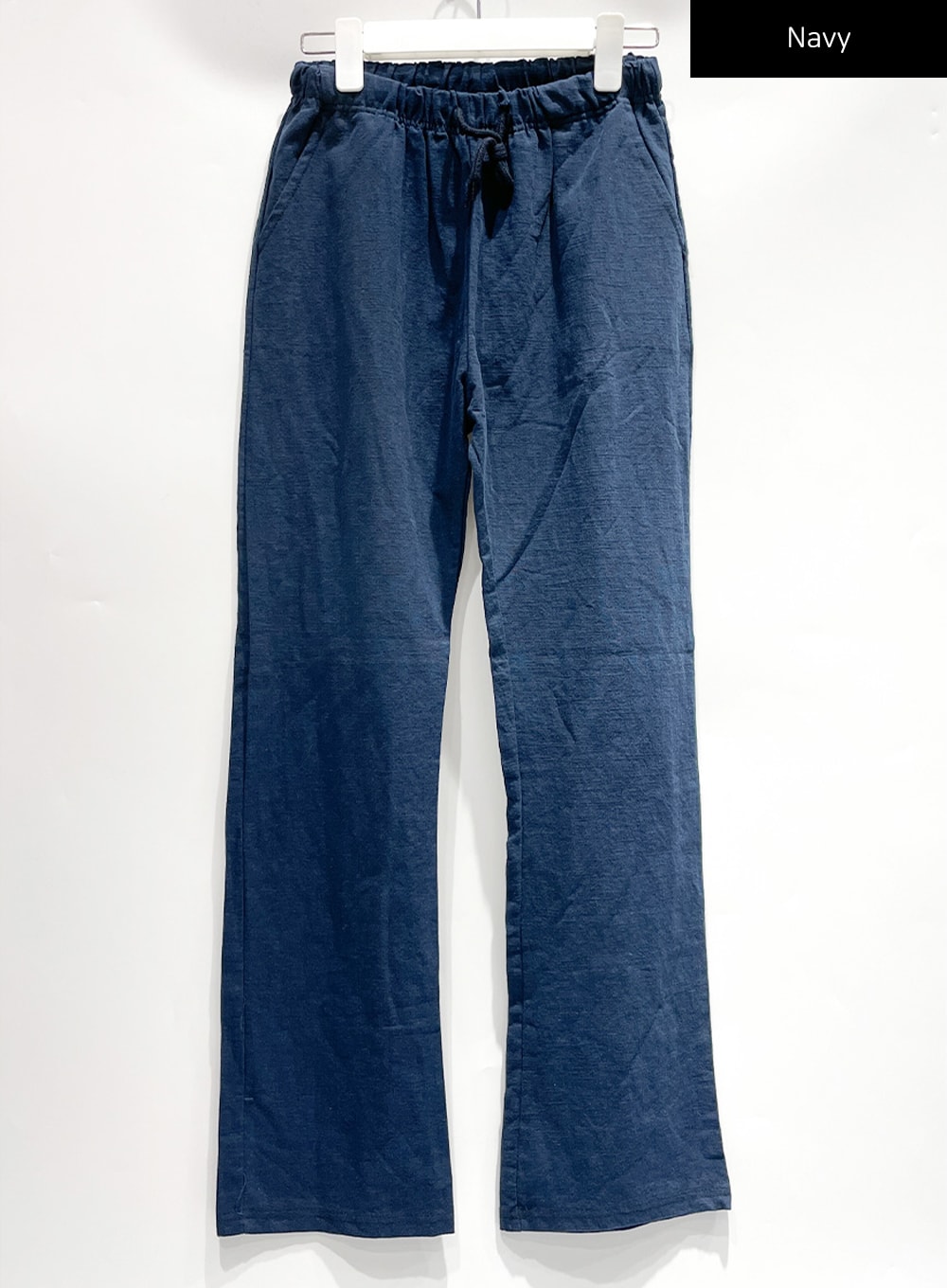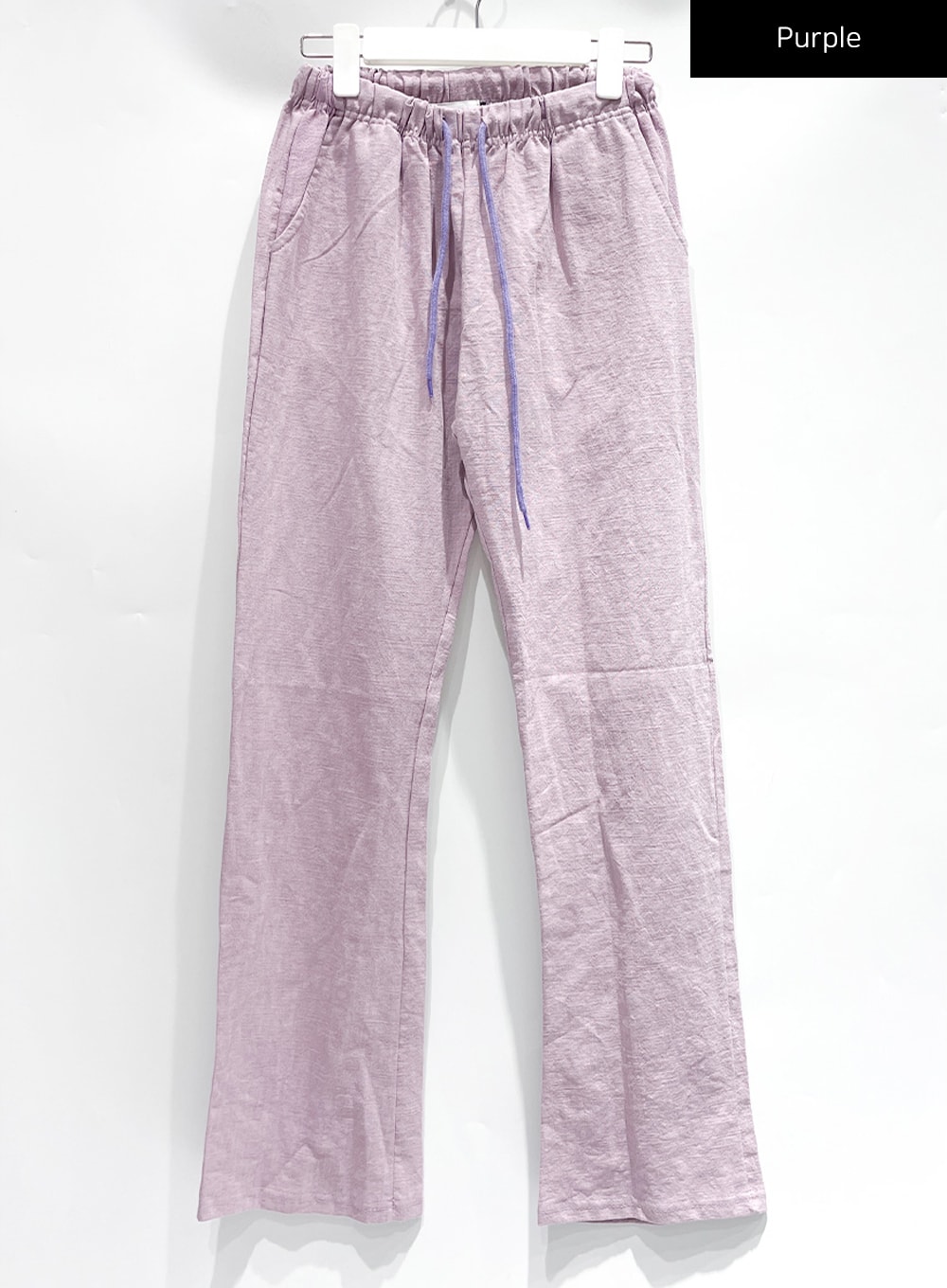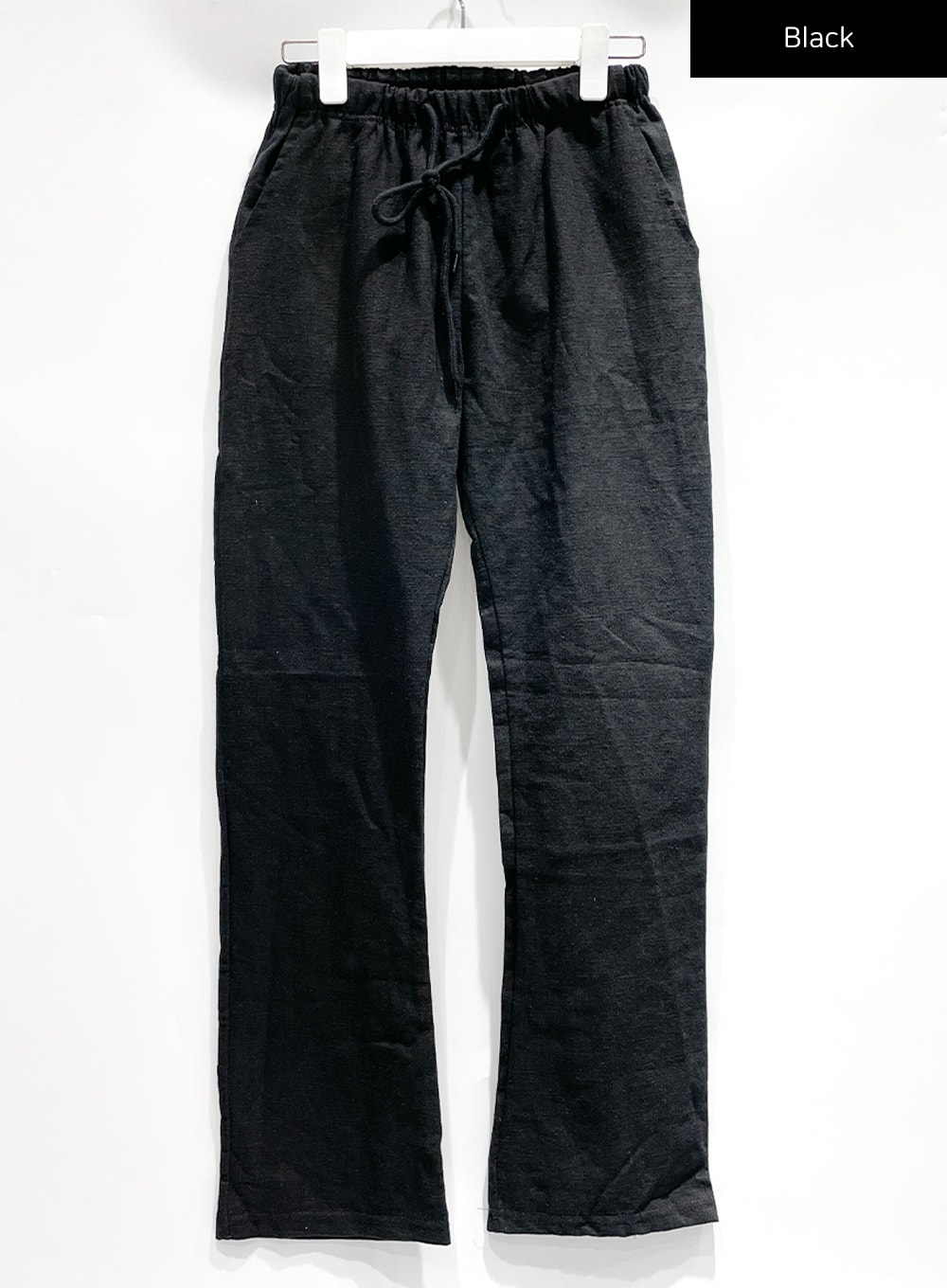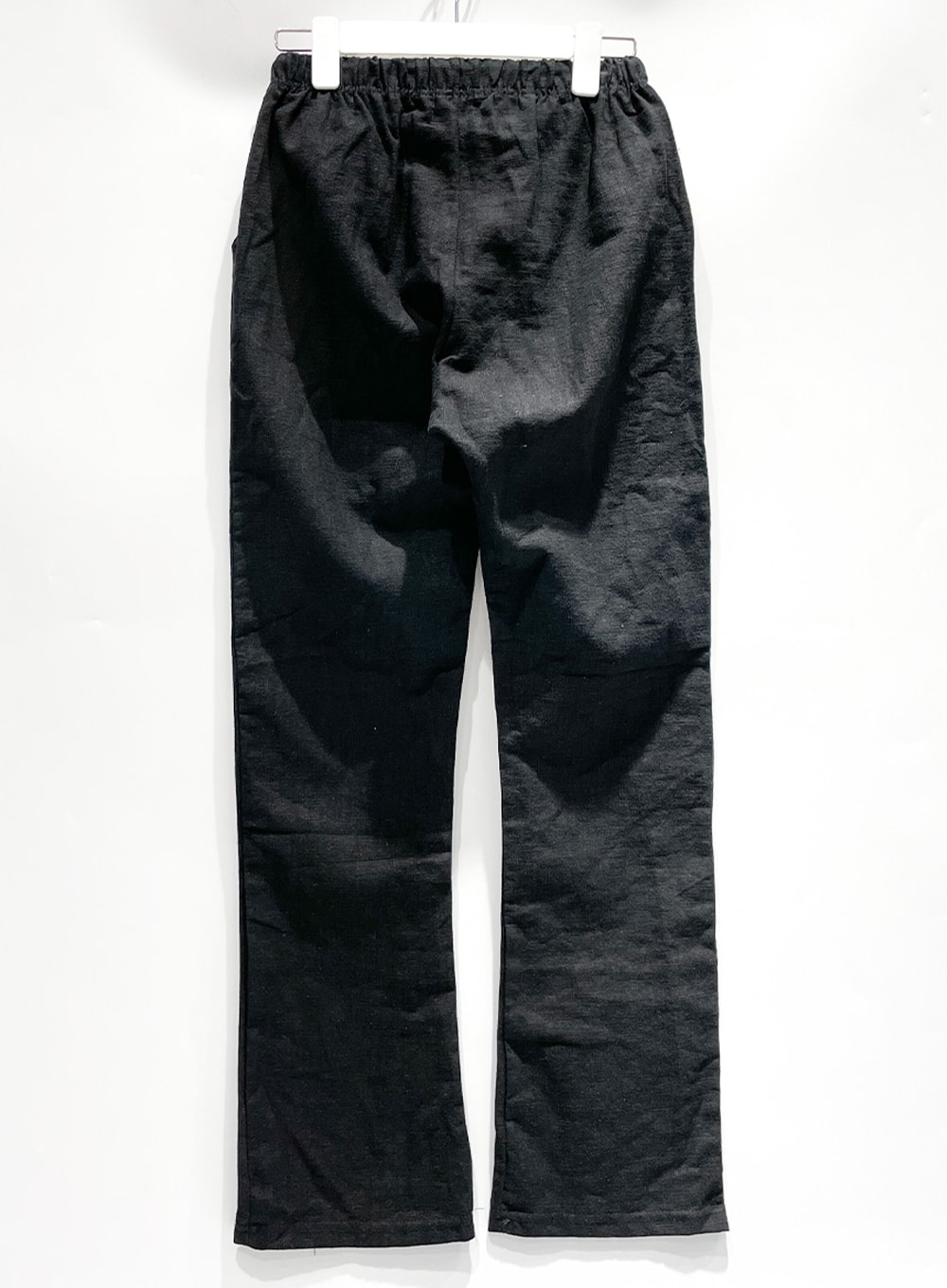 ABOUT LEWKIN
Lewkin is a one-stop destination for affordable Korean female fashion.
We offer a variety of fashion items such as streetwear, casual wear, plus size, Kpop style outfits and accessories.
We provide worldwide shipping directly from Seoul, South Korea, an epicenter of Asian fashion renaissance.
モデルのサイズ
身長 169cm トップス 44 ボトムス S(26) (着用:パープル)
素材
リネン 100 <>
色
ベージュ、ダークグレー、グレー、アイボリー、マスタード、ネイビー、パープル
サイズ
(単位: cm)
M:ウエスト 31 / ヒップ 40 / 太もも 29 / 股上 34 / 裾幅 23 / 着丈 106
L:ウエスト 33 / ヒップ 42 / 太もも 30 / 股上 35 / 裾幅 24 / 着丈 107


-初めて洗濯する際はドライクリーニングをお勧めします。
-測定方法によって若干の誤差(約1~3cmほど)がある場合があります。
-お使いの環境(モニター等)の違いにより、色の見え方が実物と若干異なる場合があります。
- Lewkin's One size/Free size is close to S in US size.
  To confirm actual sizes of product, please see description page of each item.
- Waist, Hip, Bust and Shoulder are measured in half circumference. (for full circle, please ×2)
- If you are not sure about your size. please contact
customer service
.
Lewkin's clothing sizes
| Lewkin Size | US | UK | EU | JP |
| --- | --- | --- | --- | --- |
| XS | 0/2 | 4/6 | 36/38 | 3/5 |
| S | 4 | 8 | 40 | 7 |
| M | 6 | 10 | 42 | 9 |
| L | 8/10 | 12/14 | 44/46 | 11/13 |
| XL | 12 | 16 | 48 | 15 |
Body Size
| Size | Bust | Waist | Hips |
| --- | --- | --- | --- |
| XS | 83cm-86cm | 62cm-66cm | 89cm-91cm |
| S | 86cm-90cm | 66cm-70cm | 91cm-95cm |
| M | 90cm-94cm | 70cm-74cm | 95cm-99cm |
| L | 94cm-100cm | 74cm-80cm | 99cm-105cm |
| XL | 100cm-106cm | 80cm-86cm | 105cm-111cm |
Lewkin's shoes sizes
| Lewkin Size | US | UK | EU | JP |
| --- | --- | --- | --- | --- |
| 220 | 5 | 2.5 | 35 | 22 |
| 225 | 5.5 | 3 | 35.5 | 22.5 |
| 230 | 6 | 3.5 | 36 | 23 |
| 235 | 6.5 | 4 | 36.5 | 23.5 |
| 240 | 7 | 4.5 | 37 | 24 |
| 245 | 7.5 | 5 | 37.5 | 24.5 |
| 250 | 8 | 5.5 | 38 | 25 |
| 255 | 8.5 | 6 | 38.5 | 25.5 |
| 260 | 9 | 6.5 | 39 | 26 |
Recommended for the ルーズフィットリネンパンツ CJ29